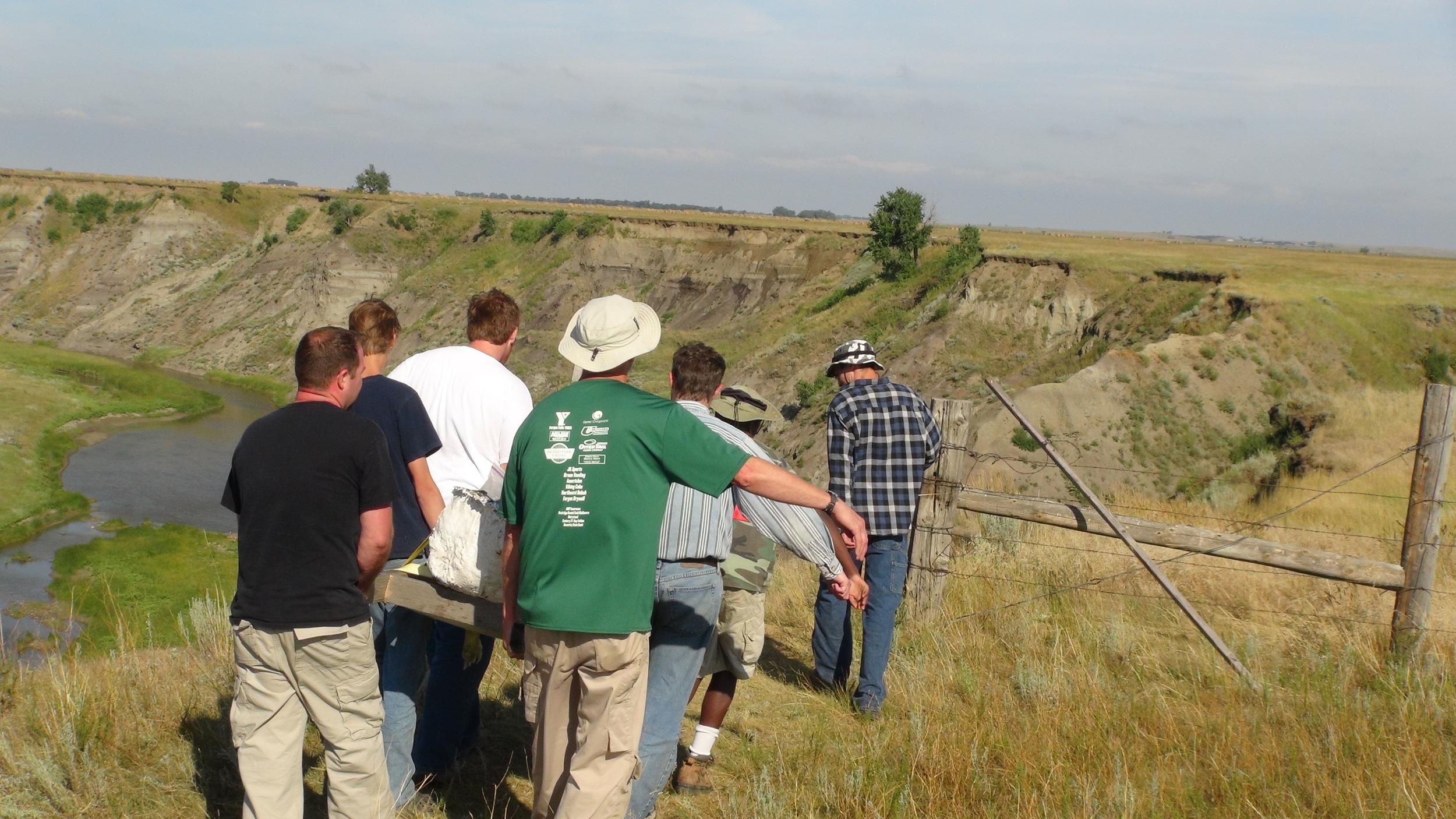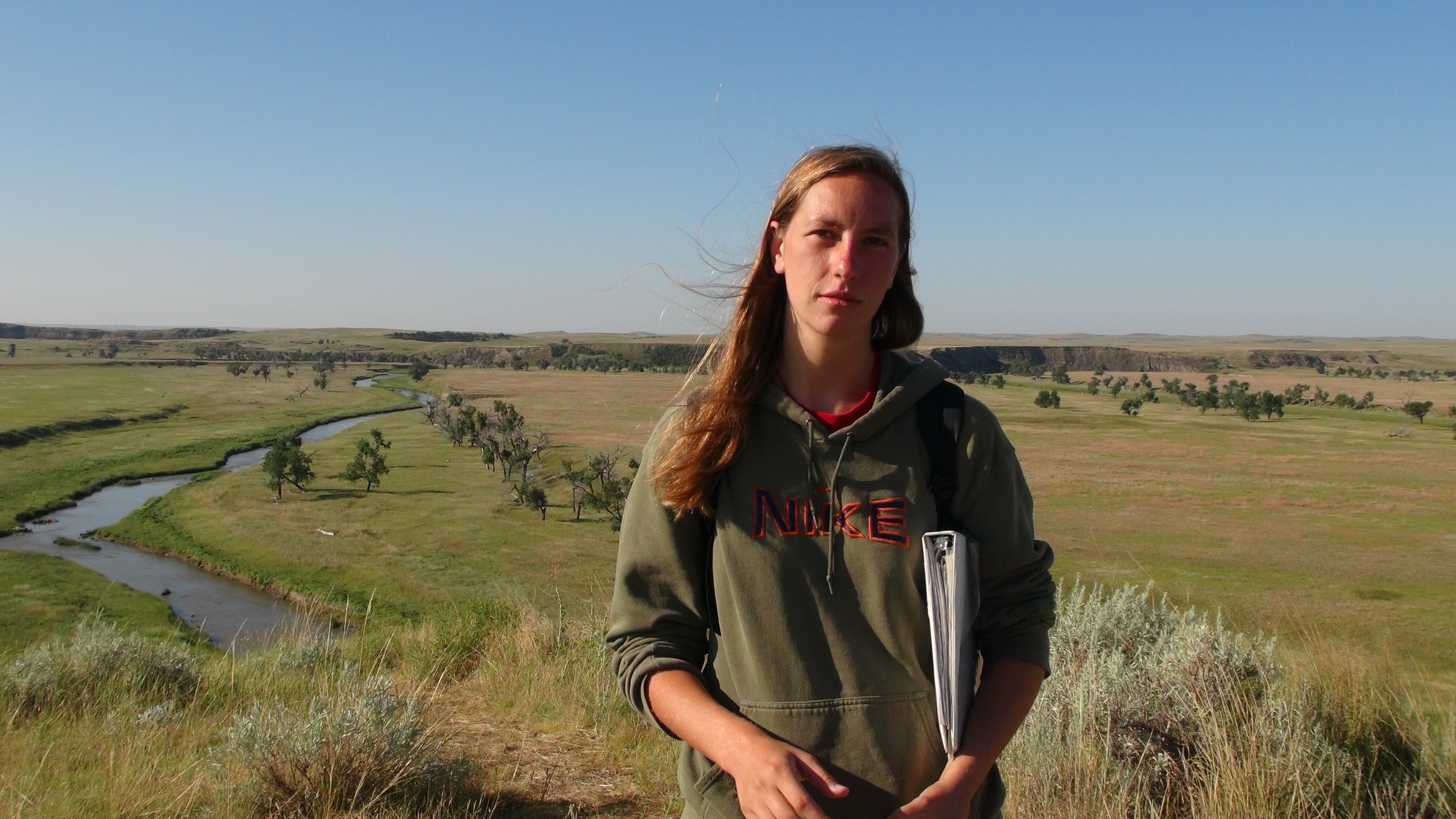 Triceratops Cowboy
This sculpture greets visitors to the Grand River Museum on highway 12 in Lemmon, SD. The concept of a cowboy ridding a dinosaur fits in with the creation theme found through out the inside of the museum.
Adverture Safaris
Russ McGlenn orientates campers that have come from all over the mid-west for a week of digging up dinosaur bones and preparing bones before they go on display in the GRM in Lemmon.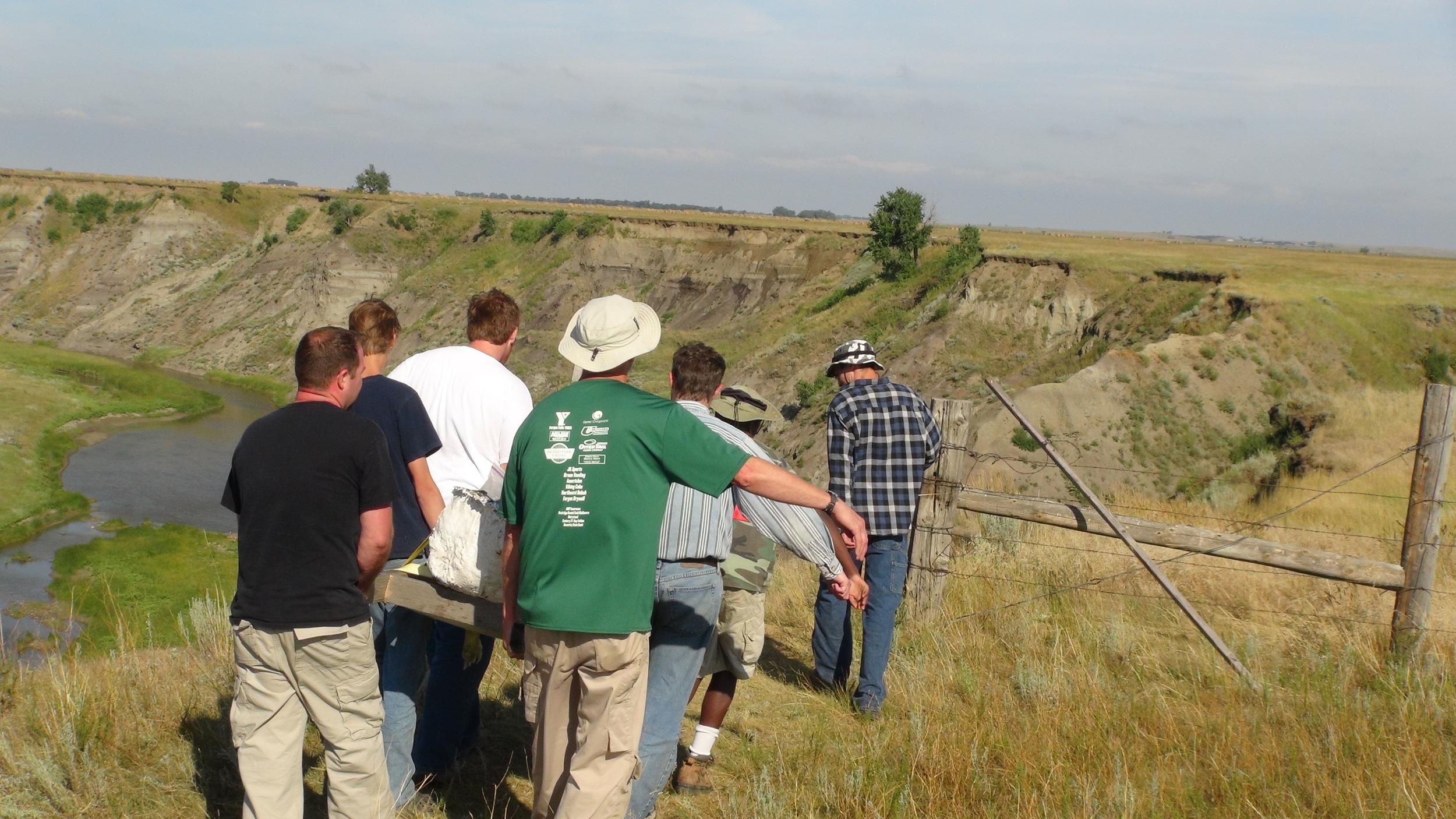 Hard work
These diggers have uncovered an Edmontosaurus femur (leg bone). See the Grand River in the background. This really heavy leg bone will be taken back to camp and cleaned before going on display in the Edmontosaurus display.
A strong faith.
Rancher and GRM co founder Stuart Schmidt tells a story about how he discovered a bone sticking out of a river bank on a horseback excursion with his dad. That is the day the dreaming started, to open a museum in town that would house the beasts that drowned in Noah's flood.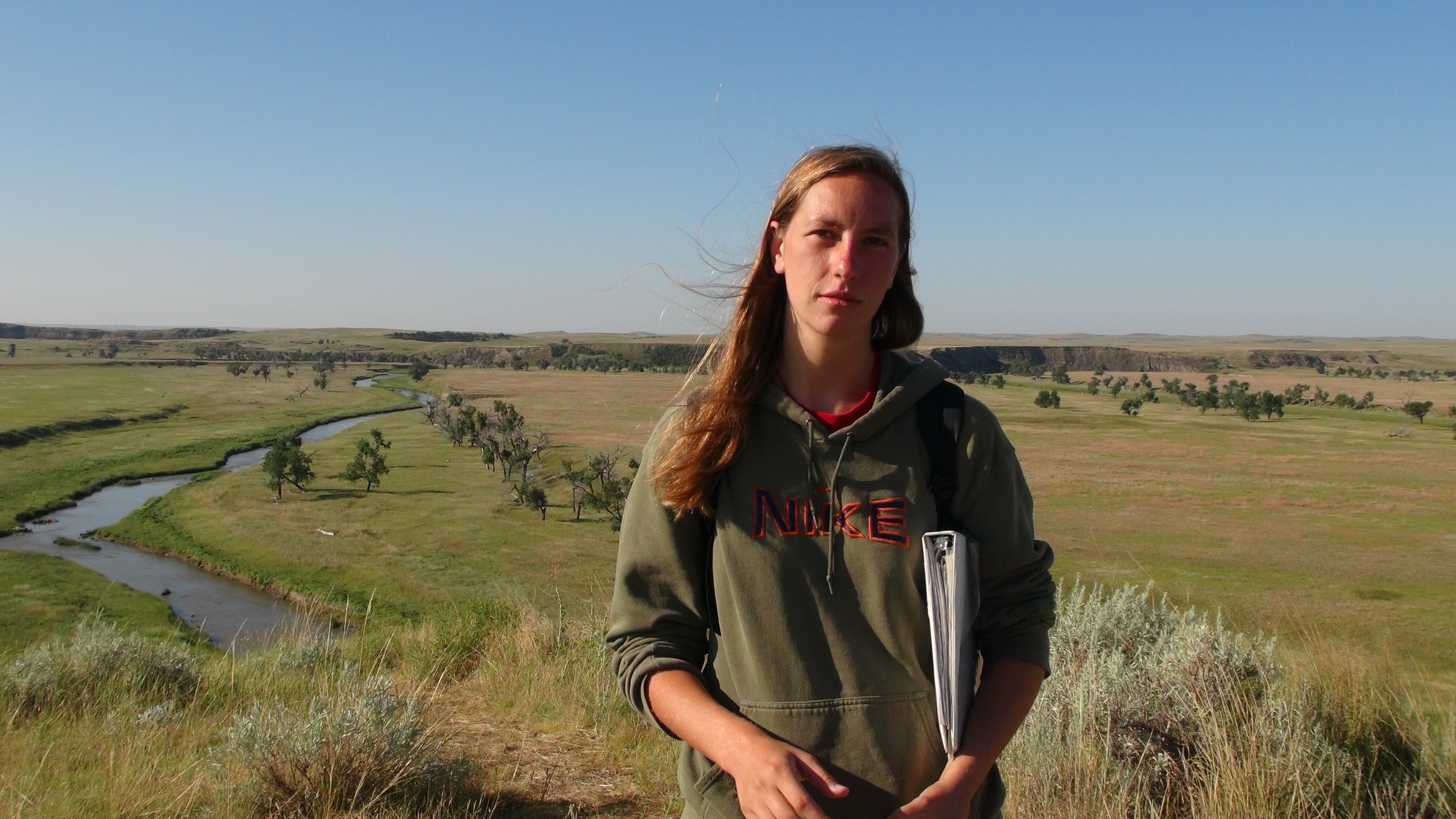 Laura
Laura comes out every summer to work on the dig site. Laura has been coming out to Adventure Safaris for almost 10 years. Many of the bones in the GRM where uncovered, prepped and cleaned by campers just like Laura.